Donate
God I Don't Understand by Christine Caine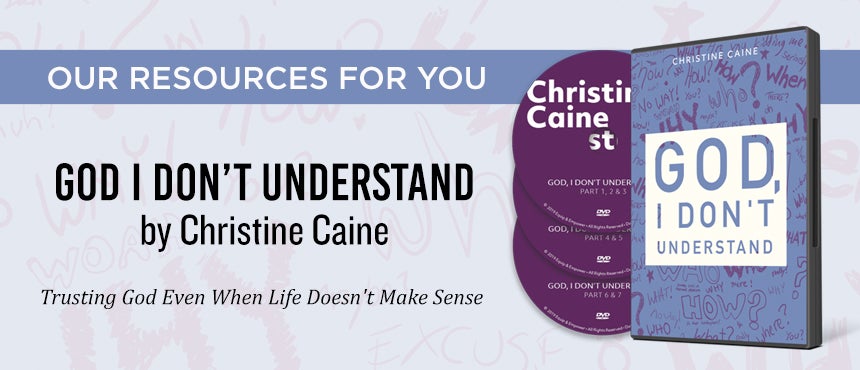 God's answer for you when you're in the midst of discouragement and loss…
One of life's most difficult experiences is when we are faced with loss. Whether it's the loss of a job or the passing of a loved one, we struggle with one burning question—Why? Christine Caine's latest 7-part DVD series, God, I Don't Understand, reveals how God is up to something wonderful for you during times of confusion.
Find out:
Inspiring truth from the hope-filled book of Habakkuk
Why you can trust God even when you don't understand everything
God's way of moving you from confusion to confidence
And much more!
For your gift of support: We want to bless you with Christine Caine's series, God, I Don't Understand, to help you see the Lord's goodness in the rough places of life.
Please use the form to submit your donation. You are the reason lost people in need of our Savior are meeting the Lord for the first time all across the world. Thank you!
Donate now!
Your donation
Amount:
Type of Donation:
Ministry:
Ministry Resource:
Edit
Credit / Debit Card
Bank Account
Edit