Donate
The Grace of God by Andy Stanley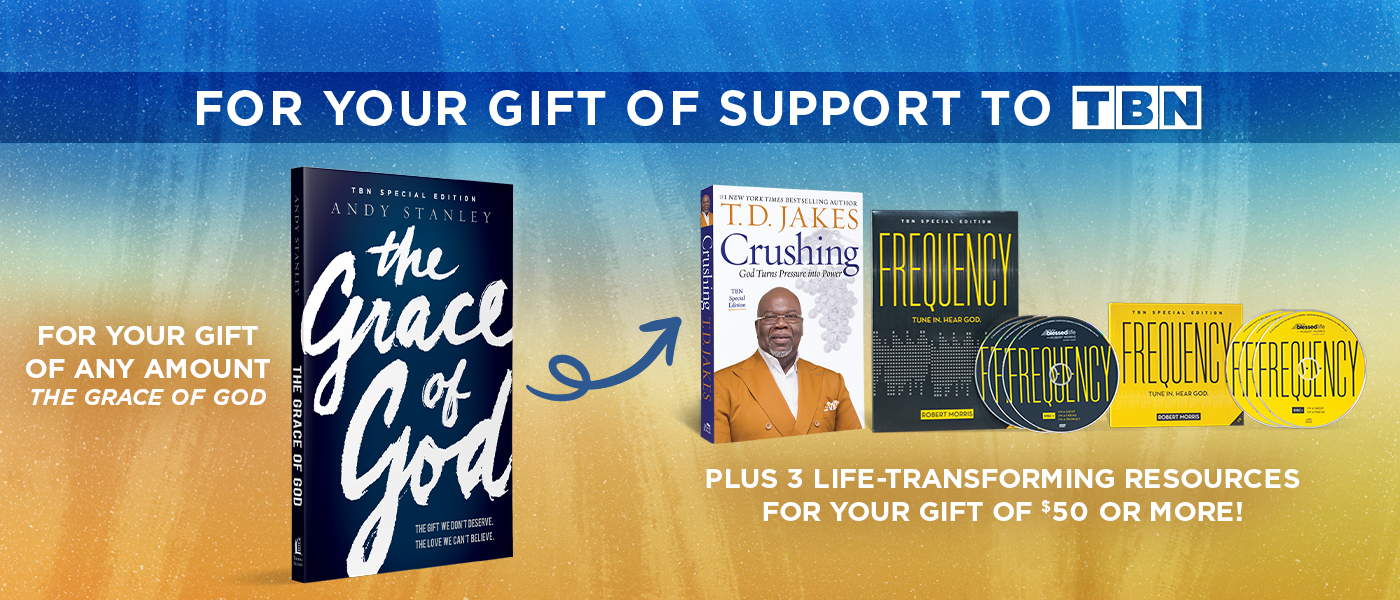 Dive into the Grace of God!
In his book The Grace of God, Pastor Andy Stanley lays out the transforming power available to each of us as we embrace God's unmerited favor, lavish love, and unfailing kindness.
For your gift of support to TBN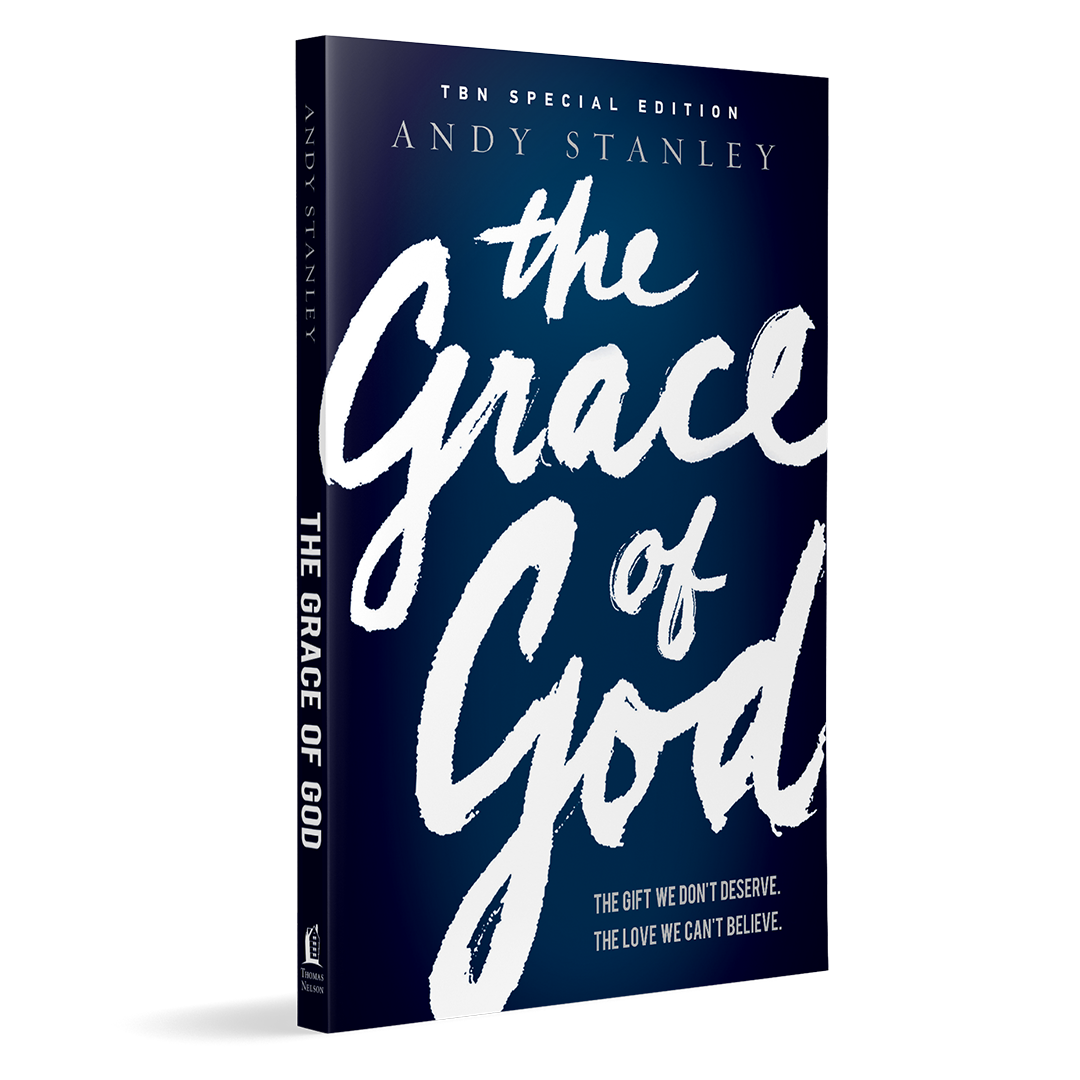 Receive The Grace of God by Andy Stanley.
And for your gift of $50 or more... add these 3 dynamic resources: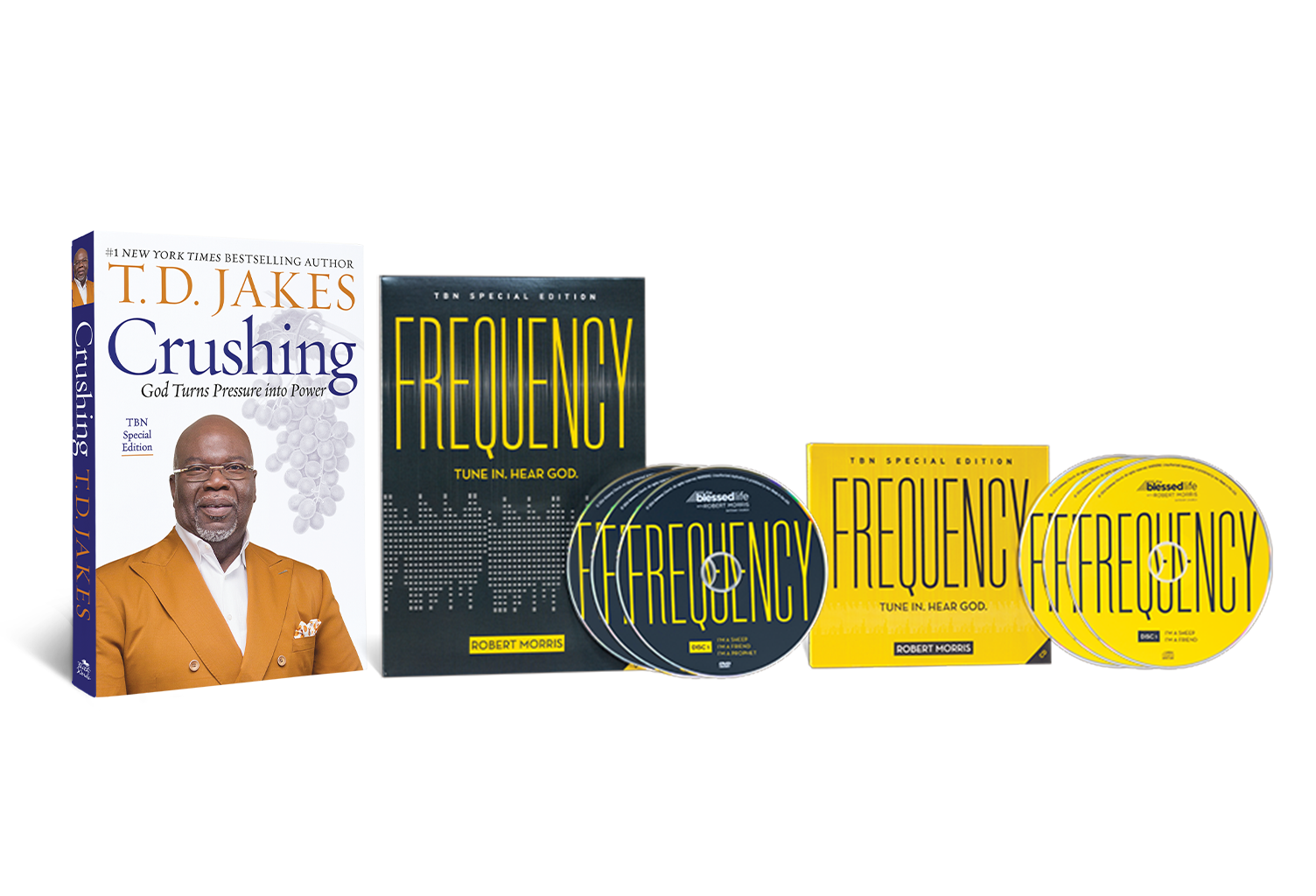 In his three-DVD teaching series Frequency: Tune in. Hear God, Pastor Robert Morris shares how to hear God's voice and follow Him in every situation you face.
And in his four-CD Frequency companion series, Pastor Morris brings you more powerful truth that will help you hear God and follow Him closely.
In Crushing: God Turns Pressure Into Power, Bishop T.D. Jakes shares some deeply personal stories to show how God uses the difficult chapters of life to prepare us for His richest blessings.
Receive The Grace of God, along with the DVD and CD Frequency teaching set and Crushing: God Turns Pressure into Power, all with our thanks for your gift to TBN of $50 or more.
Your donation
Amount:
Type of Donation:
Ministry:
Ministry Resource:
Edit
Credit / Debit Card
Bank Account
Edit