Donate
Where Do We Go From Here? by Dr. David Jeremiah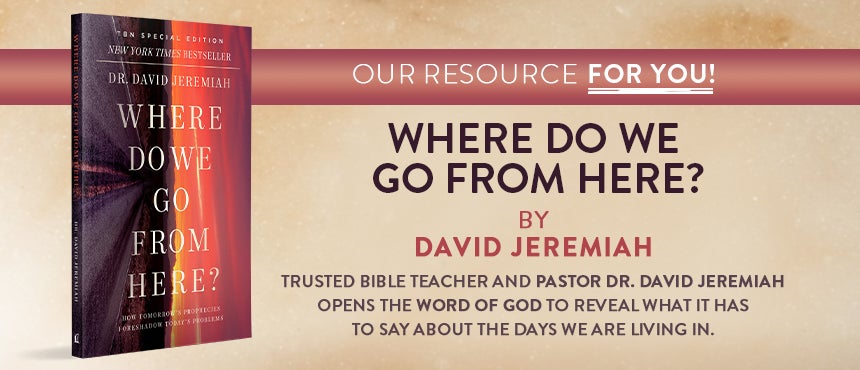 Good News for Uncertain Times
Today's headlines are filled with alarming news and troubling trends. In his bestselling book, Where Do We Go from Here? How Tomorrow's Prophecies Foreshadow Today's Problems, trusted Bible teacher and pastor Dr. David Jeremiah opens Scripture to reveal what it has to say about the uncertain days we're living in. Bible prophecy helps us discover God's purpose for all of the chaos around us. Dr. Jeremiah takes a close look at issues we're experiencing in our culture today and shows how they're linked to prophecy from Scripture. Along the way, he provides practical ways we can live with hope and courage in the face of these daunting times.
For your gift of any amount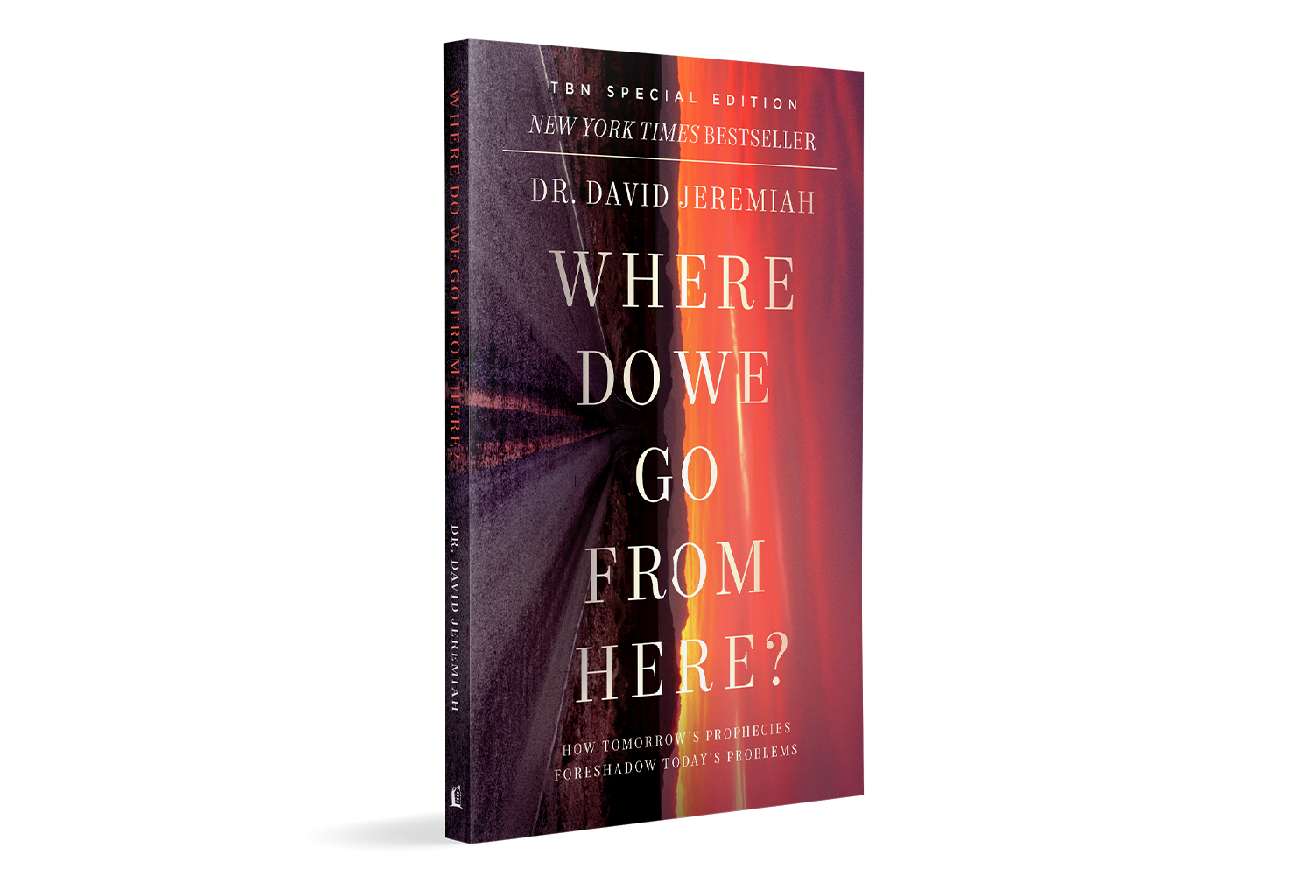 We'll send you Where Do We Go From Here? by Dr. David Jeremiah, in thanks for your partnership with TBN in sending the love of Jesus around the world.
Please use the form to submit your donation. And thank you for joining with TBN as together we deliver the incomparable message of God's hope and grace to people everywhere.
Your donation
Amount:
Type of Donation:
Ministry:
Ministry Resource:
Edit
Credit / Debit Card
Bank Account
Edit