Donate
Can't Stop Won't Stop + Don't Look Back - Christine Caine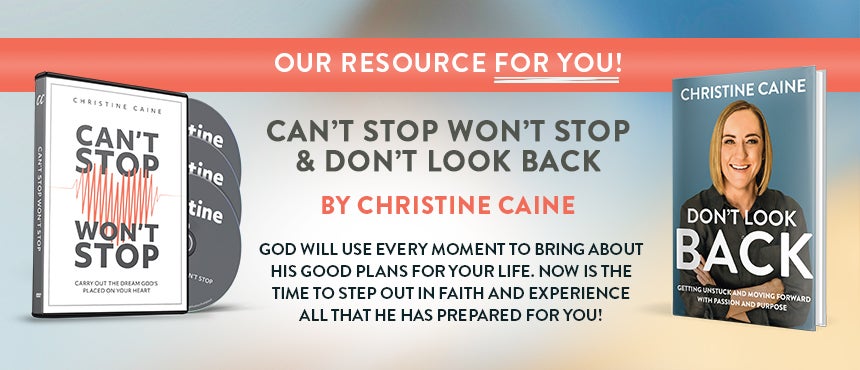 Press Through to God's Best!
God has amazing plans for each of us. But whether through setbacks, struggles, delays, or discouragement, we sometimes find it easier to settle in rather than to press through to God's best. In her powerful teaching series Can't Stop, Won't Stop, Christine Caine goes to the Old Testament story of Nehemiah to show that when you refuse to allow your faith to be stopped or sidetracked, you are setting the stage for God to do the impossible on your behalf. So when you feel like the end of your dream has come, don't stop, because God won't stop until all the plans He has for you have been fulfilled!
And in her new hardcover book Don't Look Back: Getting Unstuck and Moving Forward With Passion and Purpose, Christine will inspire you to move on with courage from past fears and failures and step forward with joy and faith into God's destiny for you. While you may not know all of God's plans or what you will encounter along the way, with the strategies Christine unfolds from Scripture you can walk with confidence in God's purposes.
For your gift of $30 or more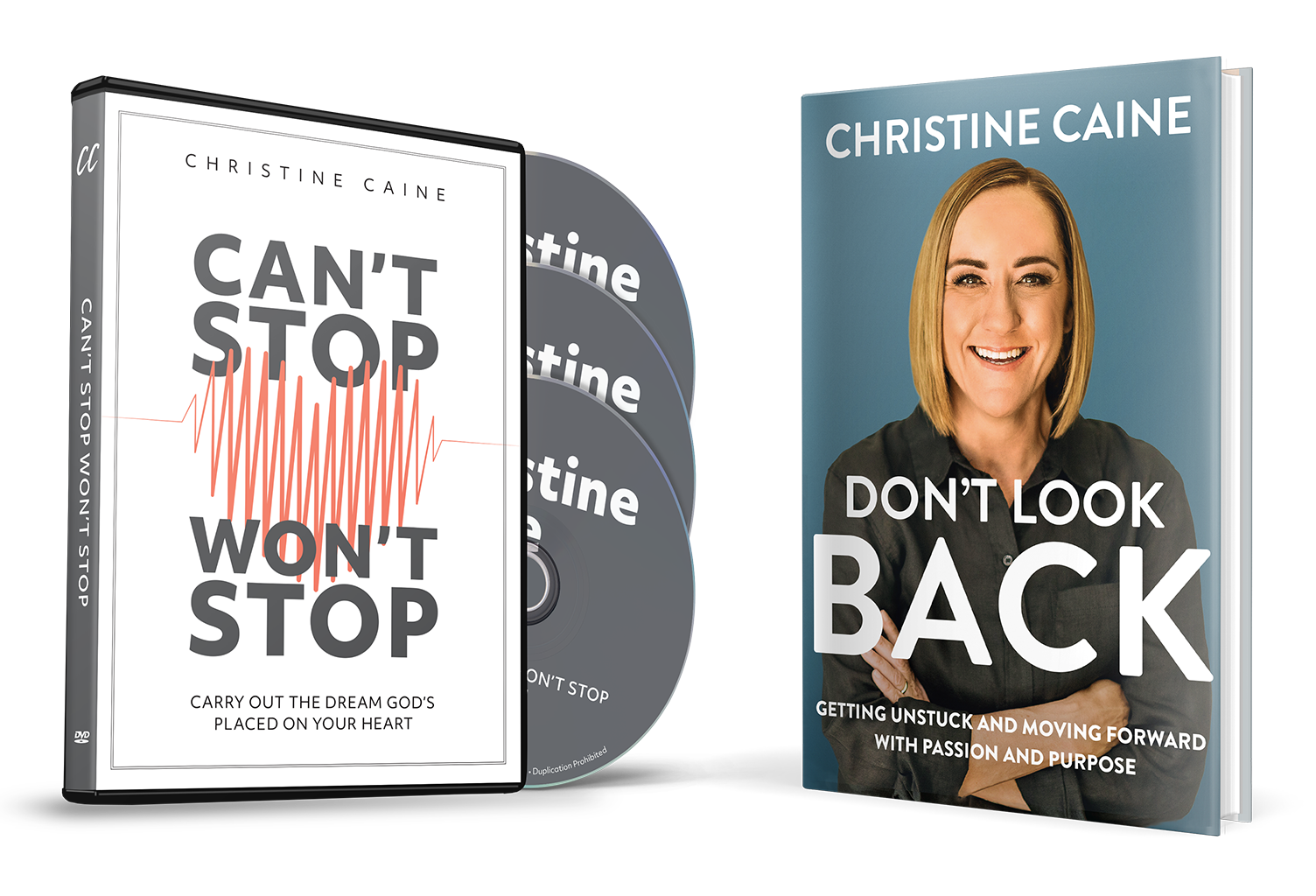 We'll send you Christine Caine's three-DVD teaching series Can't Stop, Won't Stop, along with her new hardcover book Don't Look Back — all in gratitude for your support of TBN as we broadcast the love of Jesus to every corner of the earth.
Thank you for your prayer and partnership! Together we're sending the message of God's hope and grace to people everywhere.
Your donation
Amount:
Type of Donation:
Ministry:
Ministry Resource:
Edit
Credit / Debit Card
Bank Account
Edit