Donate
Find Your Voice by Christine Caine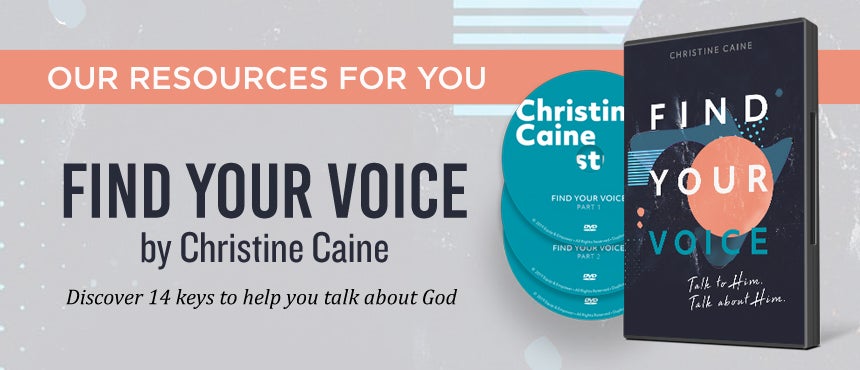 Discover what happens when God helps you find your voice
God desires for you to talk to Him, but He also wants you to talk about Him. Something powerful happens when God gives us a voice that boldly declares His goodness in the earth. Christine Caine's latest DVD series, Find Your Voice, will show you how God gives you a voice that will impact our world.
You'll learn 14 keys for getting closer to God and talking to others about Him. Find out how your own personal communion with God radically changes your life and gives you confidence for sharing Christ with others.
For your gift of support: We will send you the Find Your Voice 3-DVD set to encourage you to start living the life of relationship you were made for.
Please use the form to submit your donation. Lives continue to be impacted on a global scale because of the generosity of partners whose support keeps the good news broadcasting on air.
Donate today!
Your donation
Amount:
Type of Donation:
Ministry:
Ministry Resource:
Edit
Credit / Debit Card
Bank Account
Edit