Donate
Beyond Blessed by Robert Morris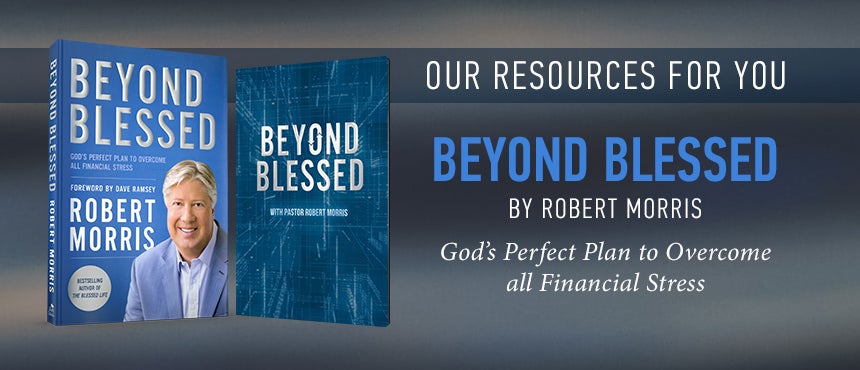 God has a plan to free you from all financial stress!
God desires for you to reach your financial goals. Whether it be getting out of debt, paying for college tuition, or having funds to take yearly vacations, God has a plan. Robert Morris' book Beyond Blessed reveals practical insight on how to eliminate financial stress by using God's wisdom in financial management.
For your gift of support: We'll send you the softcover book Beyond Blessed: God's Perfect Plan to Overcome All Financial Stress, a clear roadmap that leads you, step by practical step, into a life free from financial worry.
For your gift of $75 or more: We'll send the Beyond Blessed 5-DVD series, along with Robert's book, to further assist your victory in the financial realm.
Please use the form to submit your donation. Your continued support of the Gospel is the reason we receive multitudes of testimonies from thankful people across the globe whose lives have changed because they can receive TBN. Thank you!
Your donation
Amount:
Type of Donation:
Ministry:
Ministry Resource:
Edit
Credit / Debit Card
Bank Account
Edit