Donate
Beyond Blessed Life by Robert Morris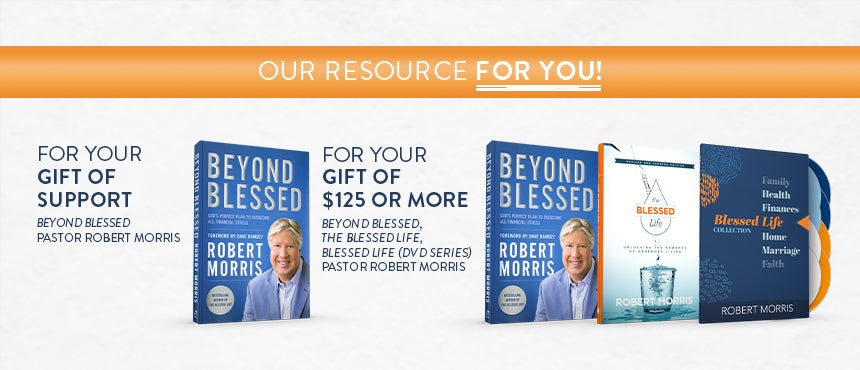 Embrace the "Blessed Life" God Has for You!
Who doesn't want to eliminate financial stress, erase their debt, reach their financial goals, and be free to be a blessing to others? In his classic bestselling soft cover book The Blessed Life, author and pastor Robert Morris showed us how generosity is a major key that unlocks the financial prosperity and blessing God has for His children. Now in his followup bestseller, Beyond Blessed, Pastor Robert combines powerful biblical principles, engaging personal stories, and incredible testimonies to share the importance of being a good steward, not only with your finances, but with every part of your life. Beyond Blessed is an awesome guidebook to increasing and going further with what God has given you, and living "beyond blessed."
For your gift of support, receive Pastor Robert Morris' life-changing soft cover book Beyond Blessed, and learn the keys to generous, blessed living.
And for your gift of $125 or more, you'll also receive these additional "blessing" resources by Pastor Robert Morris —
Beyond Blessed 8-CD Teaching Series. Based on his best-selling book of the same title, join Pastor Robert as he teaches the life-transforming precepts the Bible gives us on how to be wise stewards of what God has given us, and His perfect plan for us to live blessed and free from financial stress.
The Blessed Life. Here's the classic bestseller first published nearly twenty years ago that has shown millions the secret to living the life of blessing God has for each of us. In this revised and expanded soft cover edition, Pastor Robert lays out with biblical clarity the powerful secrets for living a life that is blessed both spiritually and financially. "There is no greater adventure on earth than simply living the life of generosity and abundance that is available to all of God's people — but so few ever dare to live," says Pastor Robert. "It is a journey of reward. It is the blessed life."
For your gift of any amount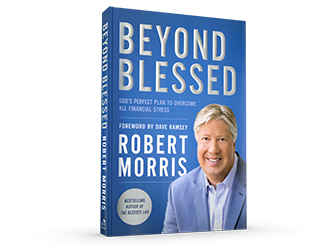 Receive the book Beyond Blessed by Pastor Robert Morris.
For your gift of $125 or more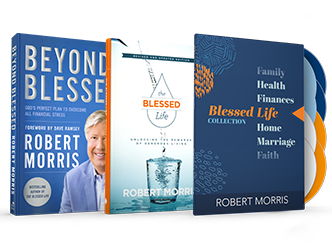 Receive Robert Morris' Beyond Blessed book and Beyond Blessed 8-CD Teaching Series, as well as the Blessed Life.
Please use the form to submit your donation. And thank you for partnering with TBN in touching lives across the earth with the love of Jesus.
Your donation
Amount:
Type of Donation:
Ministry:
Ministry Resource:
Edit
Credit / Debit Card
Bank Account
Edit