Donate
The Blessed Life by Robert Morris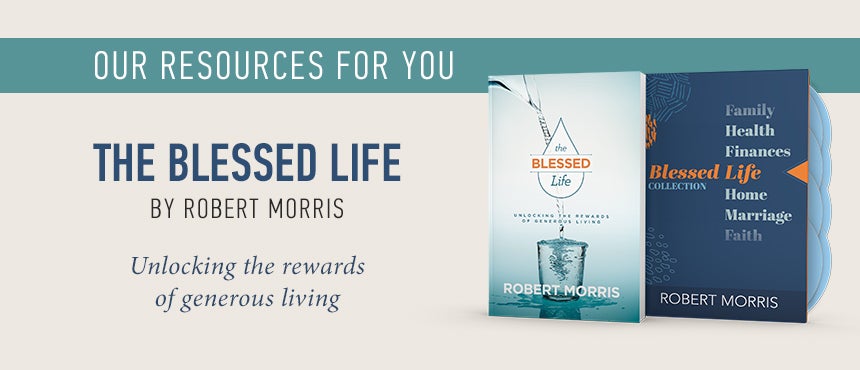 You were meant to live the blessed life!
There is so much false understanding on what it means to be blessed. But now it's time for you to know the full truth about what it means to be truly blessed. Pastor Robert Morris' best-selling book, The Blessed Life, dives deep into spiritual secrets of living a blessed life, both financially and spiritually. In it, you'll discover—
The rewards of generosity
Why God wants you to be financially successful
How our life-journey is impacted by spiritual and physical blessings
For your gift of support: You'll receive Robert Morris' The Blessed Life to take you on God's journey of reward.
For your very special gift of $50 or more: In addition to the above resource, receive the 8-CD Blessed Life Collection. Dive into this handpicked course on living in God's supernatural favor and blessing in every area of your life—marriage, finances, family health, and more!
Please use the form to submit your donation, and we'll send your requested resources. Thank you for making a difference in our world by sending the Gospel to people in need of Christ.
Donate today!
Your donation
Amount:
Type of Donation:
Ministry:
Ministry Resource:
Edit
Credit / Debit Card
Bank Account
Edit