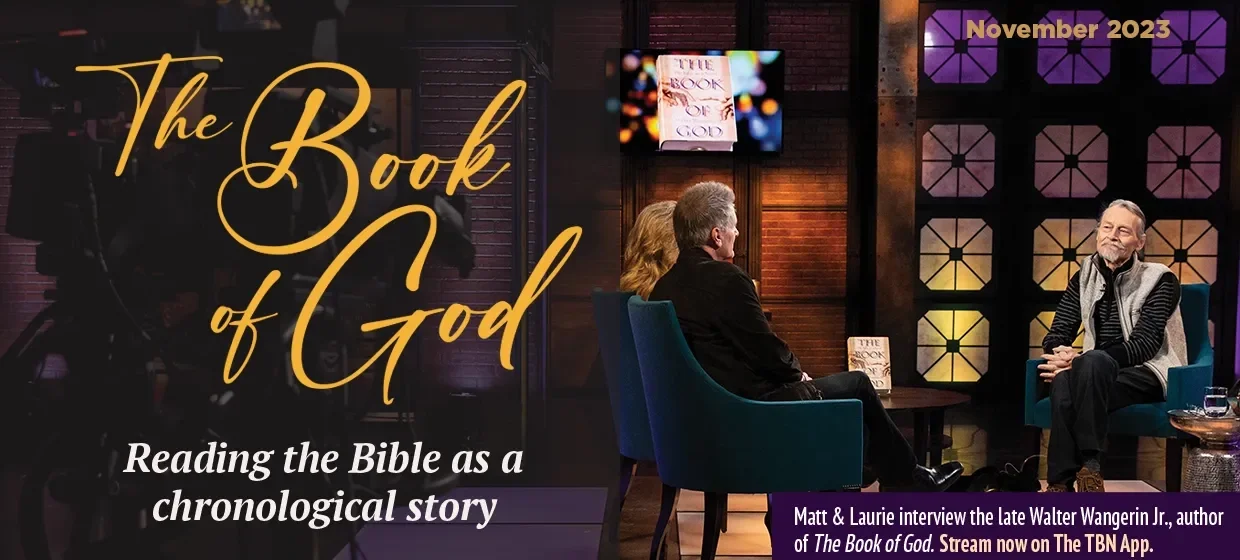 Over twenty-five years ago Laurie and I were blessed to discover a book that has energized our love of God's Word and deepened our understanding of the good news of His grace weaving its way through Scripture. Written by the late Walter Wangerin Jr., a long-time pastor and university professor, The Book of God is, as its subtitle describes, the "Bible as a novel." Put a little differently, this large volume of over 625 pages is a chronological story version of Scripture that brings rich context, color, character, and emotion to the biblical narrative from Genesis to Revelation.
As a highly regarded storyteller, Wangerin infuses drama, humanity, and relevance into the many biblical stories we've all read our entire lives. From Abraham wandering in the desert and Moses leading the people of Israel to their promised land, to the life, death, and resurrection of Jesus and the beginnings of the New Testament church,
The Book of God brings the biblical narrative to life in a way that will give you a new love and devotion to Scripture. Over the years Laurie and I have worn out several copies of The Book of God as we read it together each day, and it has truly given us a deep love for the Bible. Often it has moved us to tears as we read through the many stories of God's care and compassion for people that is the central theme throughout Scripture.
Not long before he passed away, we had a chance to sit down with Walter Wangerin, to talk about this monumental work that has really become a modern Christian classic. When asked what he wanted readers to take away from The Book of God, Wangerin responded simply that "I hope they would find that the book through and through made sense of the world — which is what I think God would hope for it."
 


Laurie and I can emphatically confirm that The Book of God does exactly that. While not intended to replace your Bible reading, it focuses the lens of God's redemption in a way that can't help but draw you closer to Him. If you're like us, it will fill you with a sense of the divine order of God's plan and purpose across the landscape of Scripture. In fact, one reason The Book of God has resonated with us so deeply is that in many ways it mirrors our vision here at TBN—to make the message of God's love and compassion relevant and accessible to people everywhere.
Friend, thank you for helping make that happen through your prayer and support of TBN's global broadcast outreach.
Your partnership is key to every heart and home we impact with the love of Jesus.
Matt and Laurie Crouch

INFO
Author
Published:
Nov 01, 2023 at 04:01 AM