This Month on the State of Faith
NEW EPISODES OF DRIVE THRU HISTORY: ENDS OF THE EARTH
   EXPLORE RUSSIA AND EASTERN EUROPE

Dave Stotts treks to the grand city of Kiev, the capital of Ukraine, to continue his exploration of Christian history throughout Eastern Europe and Russia.
JOURNEY TO LATIN AMERICA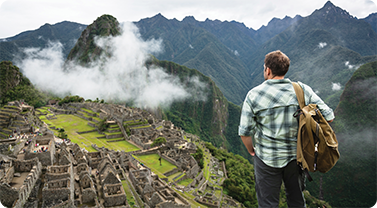 Dave travels to Peru to start a journey through the history of the Christian church in this world region.
PLUS, discover God's power working today in these regions through powerful personal stories on Praise!
PART THREE OF INEXPLICABLE—LATIN AMERICA: GLORY, GOLD, & GOD
Christianity's worldwide reach continues this month in Latin America on Inexplicable: How Christianity Spread to the Ends of the Earth.
Discover the power of the Gospel that extended from Pentecost to the New World and be transformed anew by the Good News at work in the world today!
Missed any previous episodes of Inexplicable?  View the programs anytime at watch.tbn.tv.