TBN Gets Some Social Media "Likes" and "Loves"
Here are a Few Highlights from TBN Partners & Viewers Like You:
A TBN viewer posted during the Praise Facebook Watch event with Anthony Evans: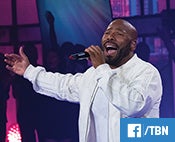 Kim Mickelson-Nevares:  Pls pray for salvation for my 2 grandsons, Keenan and Jaaziah.

Father God, I lift up Kim's grandsons into your hands! May you transform their hearts, and give them eyes to see your truth, Father! Speak to them so clearly. May You fill them with Your Spirit! Amen!
Better Together
Better Together is making a difference in the lives of women. Here are a few comments: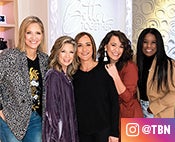 longlinnie:  LOVED today's episode! So, so good!! Thank you, ladies for Better Together. I am gleaning from you all.  

bloomer2752:  I just recently discovered this show, and have been so incredibly blessed by everyone on here. Thank you all so much for being obedient to the Holy Spirit and speaking truth and life.  Now I'll go back to binge watching on the TBN app.
Praise
On Praise, T.D. Jakes shared about recognizing God as a loving Father: "Relationship with Him nurtured me more than religion."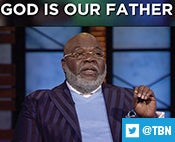 ChrysNBA:  Listened to this message and could not have come at a better time. After praying for favor on this day, I didn't get the news I had expected. @BishopJakes message helped me understand more. God is still on the throne & in control!
We also encourage you to call our Prayer Center toll-free at 1-888-731-1000 (in the U.S.) or +1-714-731-1000 (international).  Our prayer partners are available to pray with you 24/7.