Donate
Take the Day Off by Robert Morris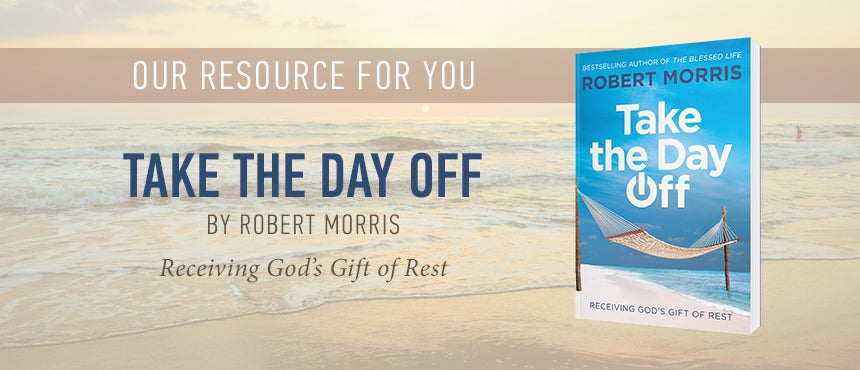 You can receive God's gift of rest!
The demands of modern life put many under a constant stream of busyness and stress. Yet God wants you to partake of the gift of His Sabbath—His rest—so you can be rejuvenated spiritually, mentally, physically, and emotionally. In his new book, Take the Day Off, Robert Morris emphasizes how vital it is to give your mind, body, and emotions a break.
As you read this book, you'll discover:
Why rest is essential to your well-being
How to find rhythm in your weekly schedule
The principles of Sabbath rest
And much more
For your gift of support: We will send your very own copy of Take the Day Off so you can enjoy the fullness of relaxing in Jesus.
Please use the form to submit your donation. People like you are the reason the Gospel of Jesus continues to reach the lost and hurting through TBN. Thank you!
Donate today!
Your donation
Amount:
Type of Donation:
Ministry:
Ministry Resource:
Edit
Credit / Debit Card
Bank Account
Edit