Donate
Christmas With Purpose
From the author of The Purpose Driven Life comes a beautiful and heartfelt reflection on the true "reason for the season" — God's greatest gift to us. In The Purpose of Christmas, New York Times bestselling author Rick Warren takes us on a journey to rediscover the importance of the most wonderful story of time and eternity — the birth of Jesus.
For your gift of support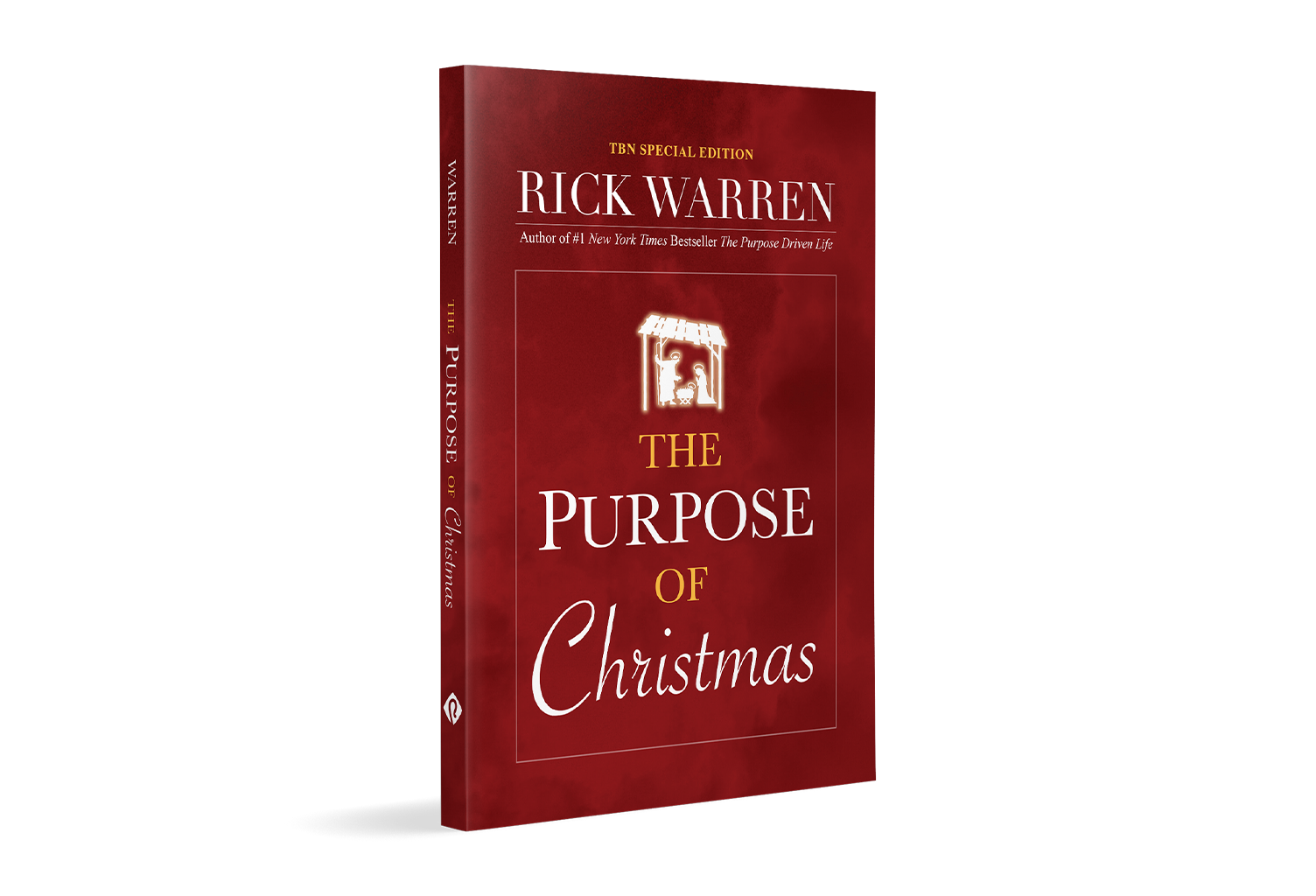 Receive The Purpose of Christmas by Rick Warren.
For your gift of $100 or more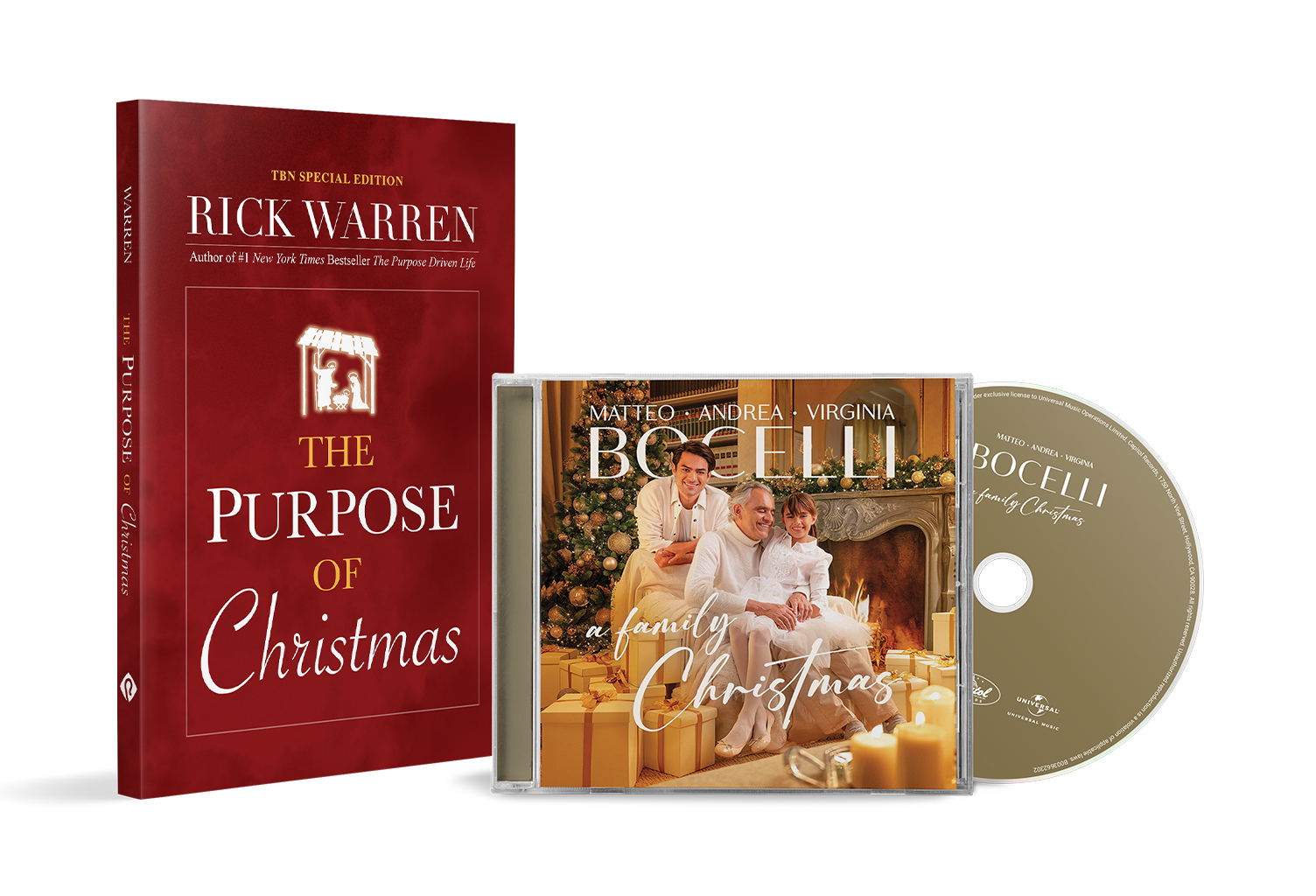 You'll also receive the exciting holiday music CD Bocelli: A Family Christmas. World-renowned tenor Andrea Bocelli joins with his children Matteo and Virginia to share a treasure of some of the most beloved sacred and popular Christmas songs. This all-new CD collection, produced by Grammy- and Academy Award-nominated composer Stephan Moccio, is sure to become a holiday classic.
And for your gift of $1,000 OR your NEW automatic monthly gift to TBN of $100 or more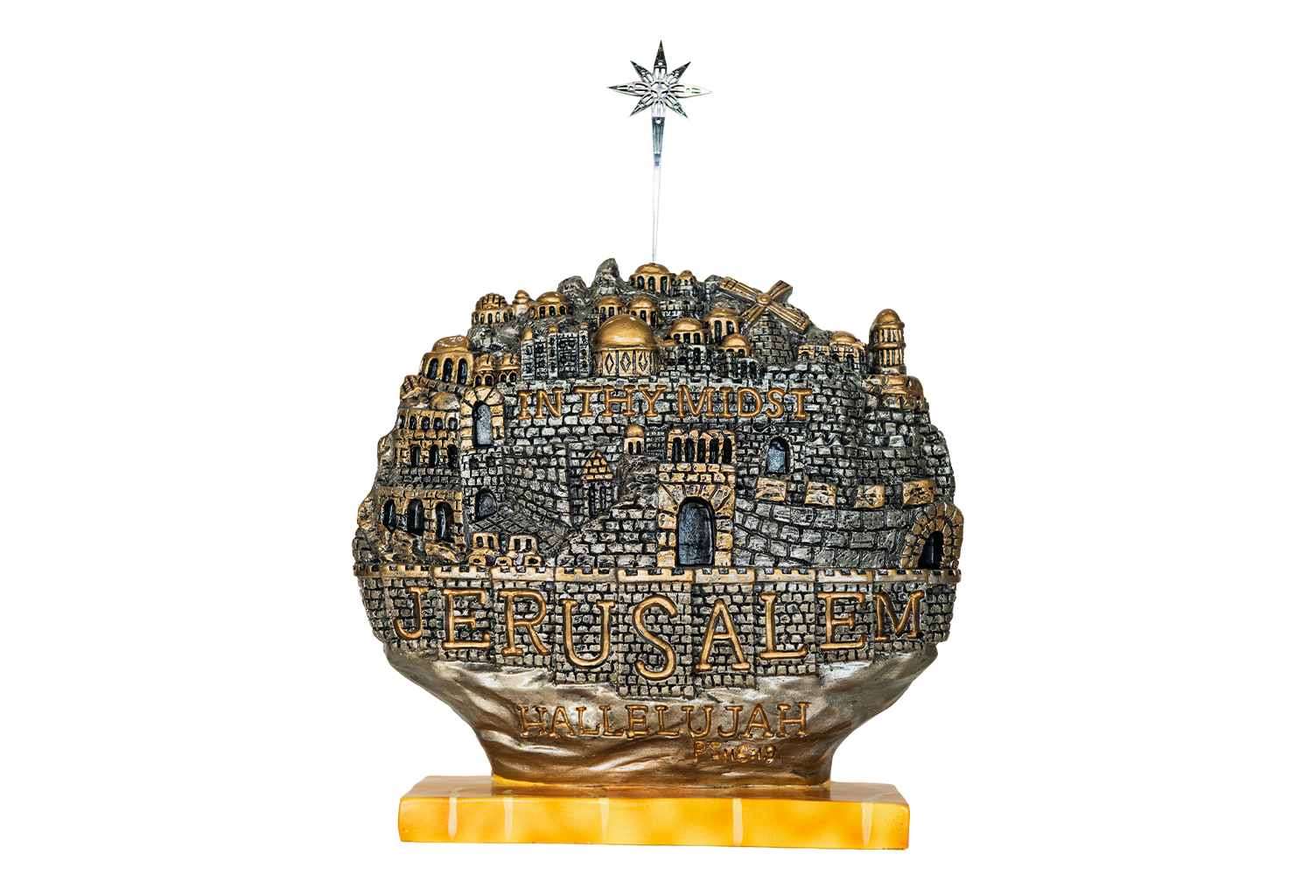 We're excited to also send you our special Jerusalem in Thy Midst plate, designed for TBN by craftsmen in Israel. Inspired by Psalm 116:19, this beautiful artistic piece will be a reminder to you of TBN's broadcast presence in Israel through our Jerusalem studio — and of your partnership in helping us send out life-changing programming from the "City of David."
Please use the form to submit your donation — and thank you for joining with TBN as we broadcast the love of Jesus across the earth!
Your donation
Amount:
Type of Donation:
Ministry:
Ministry Resource:
Edit
Credit / Debit Card
Bank Account
Edit