Donate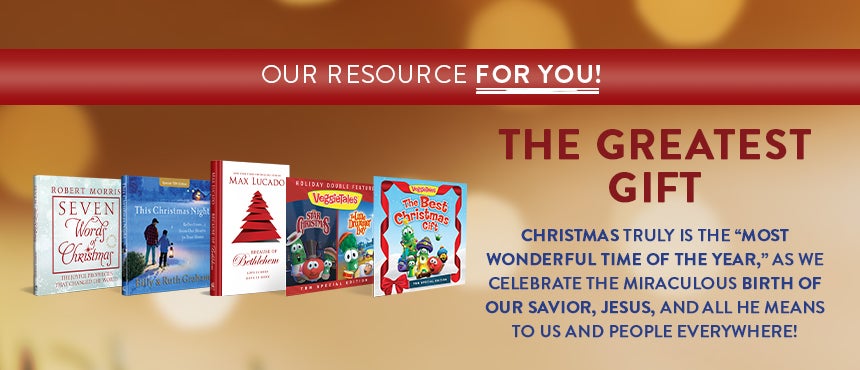 This Christmas, Celebrate God's Greatest Gift to You!
Christmas truly is the "most wonderful time of the year," as we celebrate the miraculous birth of our Savior, Jesus, and all He means to us and people everywhere! Here at TBN we want to help you make this holiday season extra-special, and we have some great resources for that very purpose:
Seven Words of Christmas - Pastor and author Robert Morris highlights seven powerful words God declared to seven distinct individuals to herald the miraculous arrival of His Son, Jesus. With each of these prophetic words Pastor Robert weaves the wondrous narrative of the Savior's birth, unfolds that word's significance to the redemption story, and connects its power and purpose to our personal lives today.
Because of Bethlehem - In his modern Christmas classic, beloved pastor and storyteller Max Lucado helps us lay aside the busy-ness of the season and rekindle our connection to the Christ of Christmas and the hope He brings.
This Christmas Night - In this heartwarming gift book, Billy and Ruth Graham remind us that Christmas is more than a date on the calendar — it's a celebration of the coming of the Christ Child. Their personal reflections on the profound impact of the Savior's birth make This Christmas Night a holiday treasure you'll share with your loved ones for years to come.
VeggieTales: Holiday Double Feature - This DVD special features a pair of VeggieTales holiday classics. In The Star of Christmas, Bob and Larry discover how to let Christ's love shine through their lives at Christmas and all year round. And The Little Drummer Boy features Junior Asparagus as a lonely child who learns about the hope, love, and forgiveness at the heart of Christmas.
VeggieTales: The Best Christmas Gift - As Bob and Larry prepare for their special Christmas show, the entire production seems to be headed for disaster, until the VeggieTales gang find their way back to the true meaning of the season — "God with us."
For your gift of $40 or more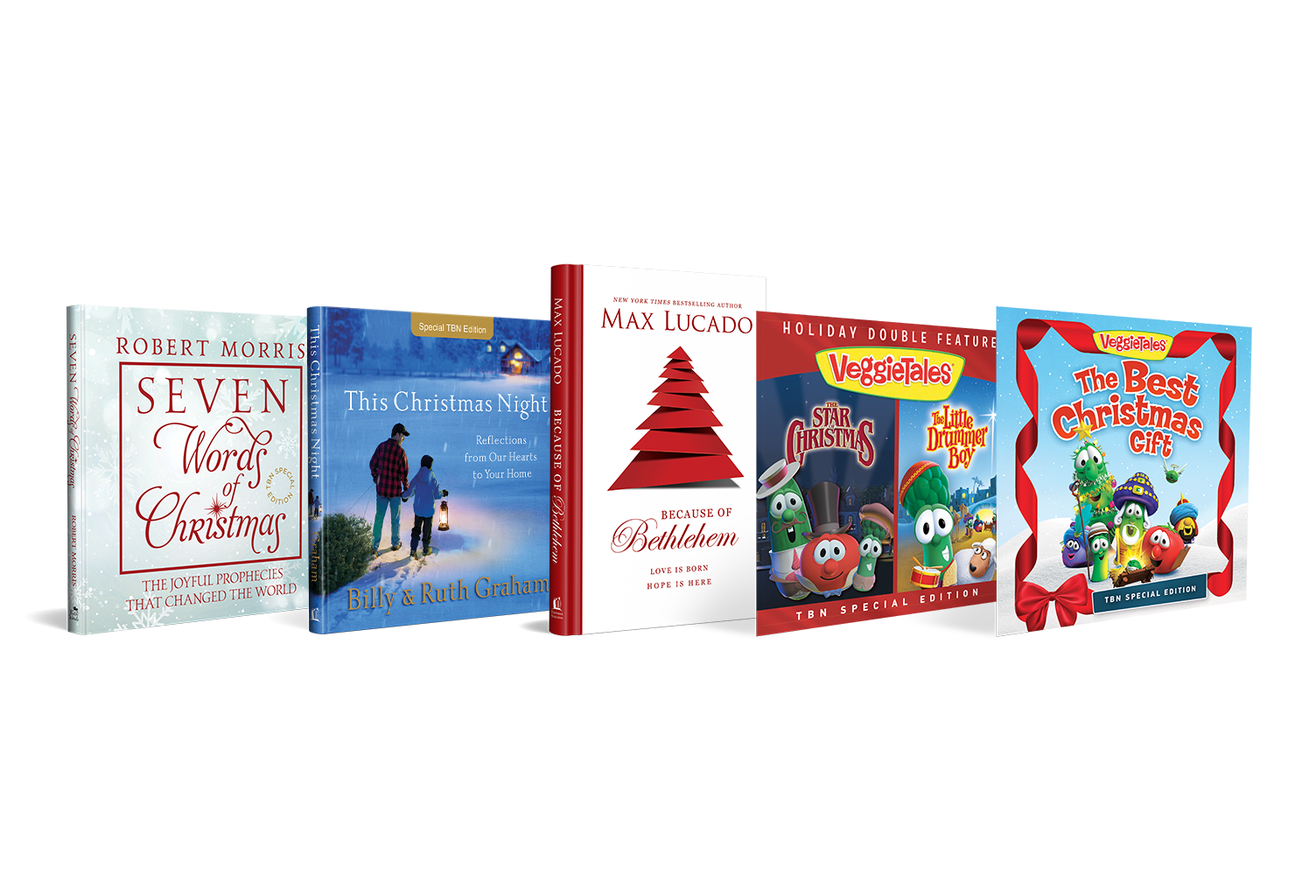 We'll send you these five wonderful Christmas resources — all with our heartfelt thanks for your partnership in helping TBN send God's love around world.
Please use the form to submit your donation. And thank you for joining us in reaching individuals and families everywhere with the Good News of Jesus Christ.
Your donation
Amount:
Type of Donation:
Ministry:
Ministry Resource:
Edit
Credit / Debit Card
Bank Account
Edit