Donate
Our Heavenly Father Bundle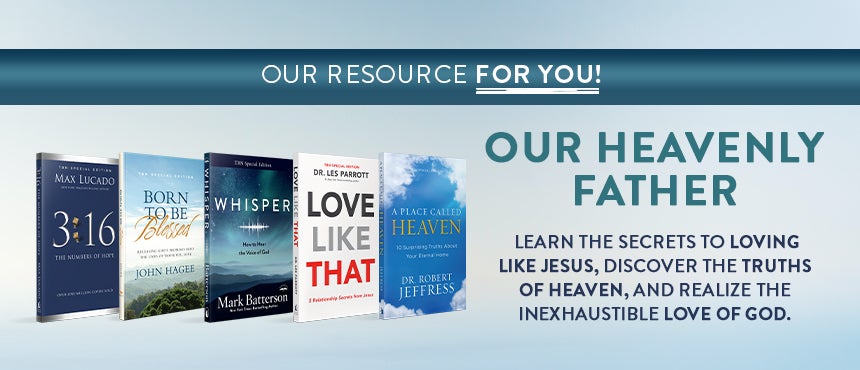 Embrace the Love of Your Father!
If there is one need we all have in common, it is to know that we have a Father who loves and cherishes us in every chapter and season of our lives. To help you understand and embrace the heavenly Father's heart of love for you, and to share that love with others, we are excited to offer you the following set of life-changing resources:
3:16: The Numbers of Hope. Pastor and author Max Lucado calls John 3:16 the "Hope Diamond" of Scripture. In his bestselling book 3:16: The Numbers of Hope, Pastor Max guides you through the depths of truth abounding in this beloved passage, revealing the measureless expanse of God's love, and the unlimited hope you have in Christ.
Born to Be Blessed: Releasing God's Promises Into the Lives of Those You Love. Pastor and author John Hagee combines Scripture and teaching from his best-selling book, The Power of the Prophetic Blessing, to make God's favor and blessing profoundly personal for readers. Included in this special book are 75 prophetic blessings you can pray over your family in all kinds of circumstances.
Whisper: How to Hear the Voice of God. For those who wonder if God still speaks to people today, pastor and author Mark Batterson shares seven powerful ways God uses to actively communicate with His followers, weaving divine messages of love, encouragement, and insight that give Kingdom light to our daily walk with Him.
Love Like That: 5 Relationship Secrets from Jesus. Combining the best research from psychology with sound biblical teaching, Dr. Les Parrott guides you through a simple strategy that will help you relate to family, friends, co-workers — even strangers — with true Christ-like love.
A Place Called Heaven: 10 Surprising Truths About Your Eternal Home. Join Dr. Robert Jeffress as he opens God's Word to reveal some surprising truths about heaven — what we will do there, who will be there with us, and how we can prepare now for the day we go there. A perfect resource for believers — and for those who are not sure about their heavenly home.
For your gift of $40 or more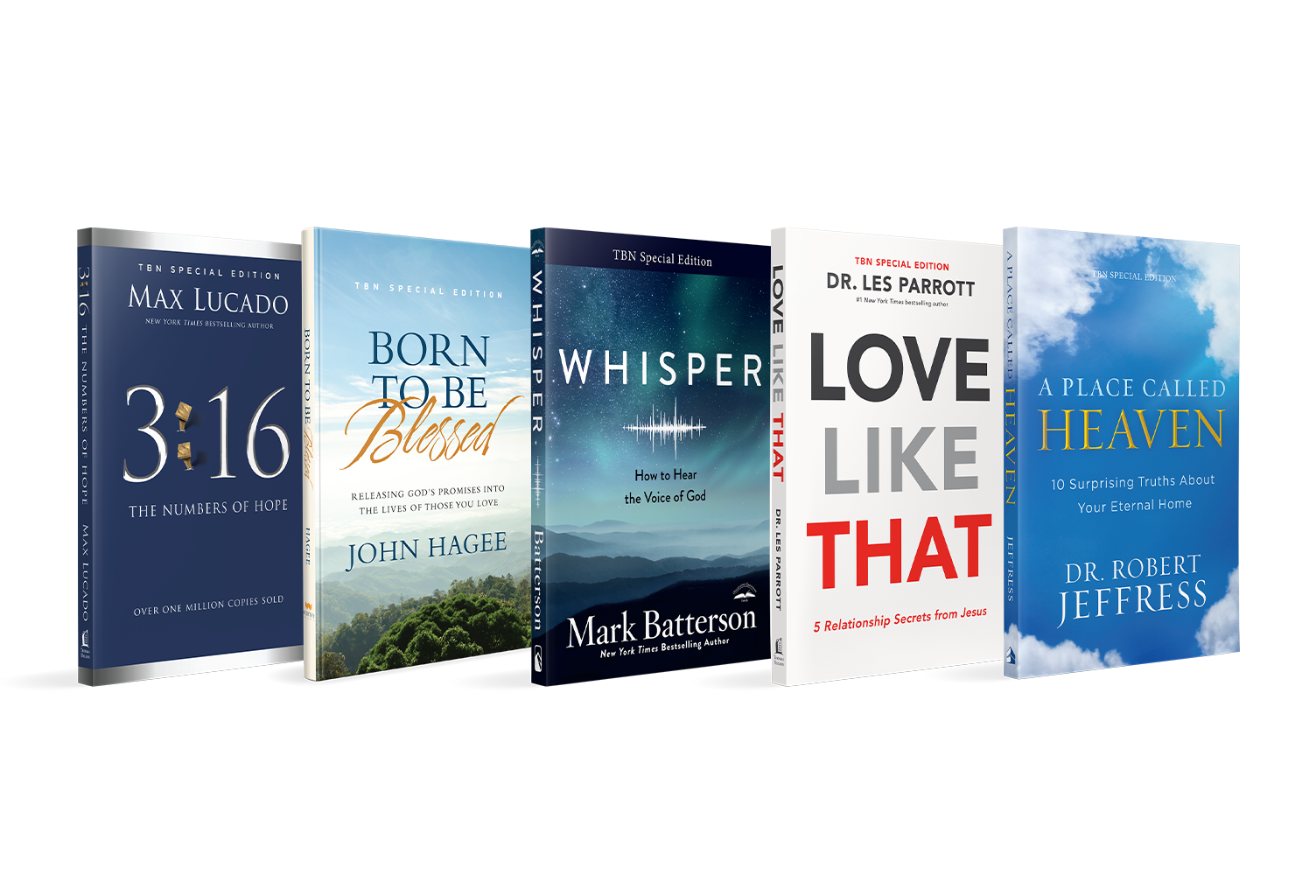 We'll send you all five of these resources about the heavenly Father and His great love for us, all with our gratefulness for your partnership in helping TBN send God's gift of love around world.
Please use the form to submit your donation. And thank you for joining us in reaching individuals and families across the earth with the Good News of Jesus Christ.
Your donation
Amount:
Type of Donation:
Ministry:
Ministry Resource:
Edit
Credit / Debit Card
Bank Account
Edit