Donate
It Takes Faith by Christine Caine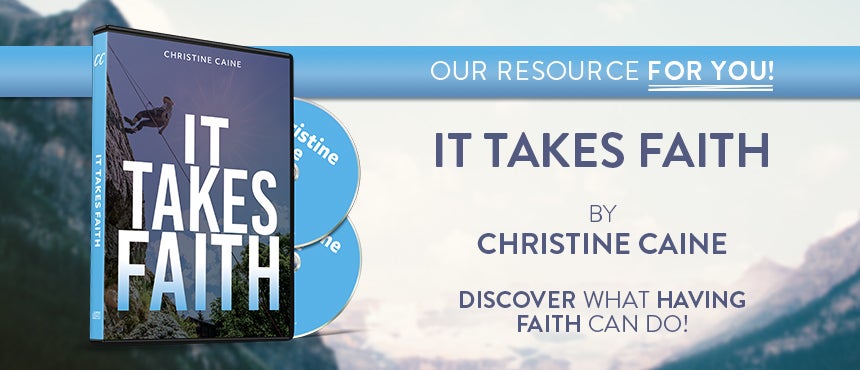 Jesus: Your Source for Everything!
In the Gospels Jesus refers to Himself as the "Bread of Life" — which means that He is the source for every need we have. In this important two-CD teaching series from Christine Caine, It Takes Faith, you'll be stirred and inspired as you discover the dynamic power of knowing Jesus as your great reward and understanding how to abide in Him. Join Christine as she lays out the scriptural principles that will help you overcome the distractions that try to draw you away from His side — and trust His promise to sustain you through every season of life.
For your gift of support we'll send you Christine Caine's two-CD teaching series, It Takes Faith, in thanks for your partnership with TBN in broadcasting God's love around the world.
Please use the form to submit your donation — and thanks once more for joining with TBN in reaching individuals and families everywhere with life-changing Christian programming.
Your donation
Amount:
Type of Donation:
Ministry:
Ministry Resource:
Edit
Credit / Debit Card
Bank Account
Edit