Donate
The Love Bundle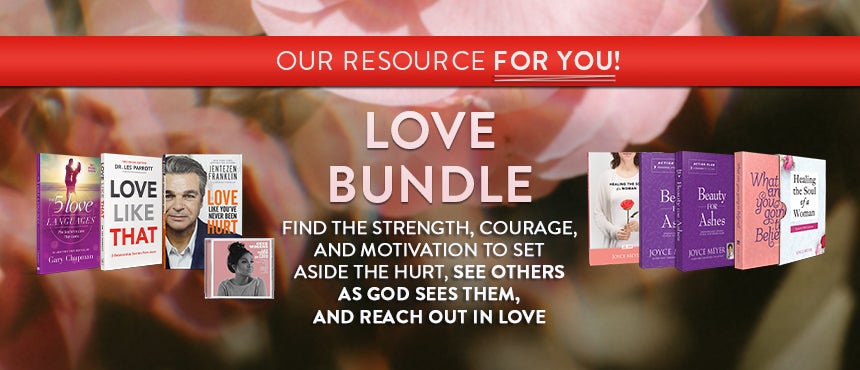 It's All About Love!
God makes it clear in His Word that He is the very embodiment of love, and He wants all we are to be a reflection of His love as well (1 John 4:16). To help you more fully receive God's incomparable gift of love, and to minister His love to others as well, we are excited to offer you the following set of life-changing resources:
Love Like You've Never Been Hurt - While pain and disappointment are an inevitable part of life, you don't have to let the hurts you have experienced overcome you. Using the truth of God's Word along with his own personal story, pastor and New York Times bestselling author Jentezen Franklin shows how you can embrace the strength, courage, and motivation to love like Jesus.

The 5 Love Languages - In his #1 New York Times bestselling book, author and relationship expert Dr. Gary Chapman shares truths that have transformed millions of relationships worldwide. Whether yours is flourishing or failing, The 5 Love Languages offers relevant, actionable relationship wisdom that will lead to deeper, meaningful intimacy with your spouse.

Love Like That - Combining the best research from psychology with sound biblical teaching, Dr. Les Parrott guides you through a simple strategy that will help you relate to family, friends, co-workers — even strangers — with true Christ-like love.

Healing the Soul of a Woman Collection- No matter how deeply you've been wounded, Jesus wants to brings healing and restoration to you. In this powerful teaching set, Joyce Meyer goes to God's Word to show you how to find — and keep — emotional wholeness. The collection includes Joyce's book What Are You Going to Believe?, her Beauty for Ashes CD/DVD and study guide set, and the Healing the Soul of a Woman CD/DVD.

Let Them Fall in Love - Multiple Grammy and Dove Award winning gospel singer CeCe Winans will inspire you with this music CD filled with songs themed on the never-ending love God has for you through His Son Jesus.
For your gift of $40 or more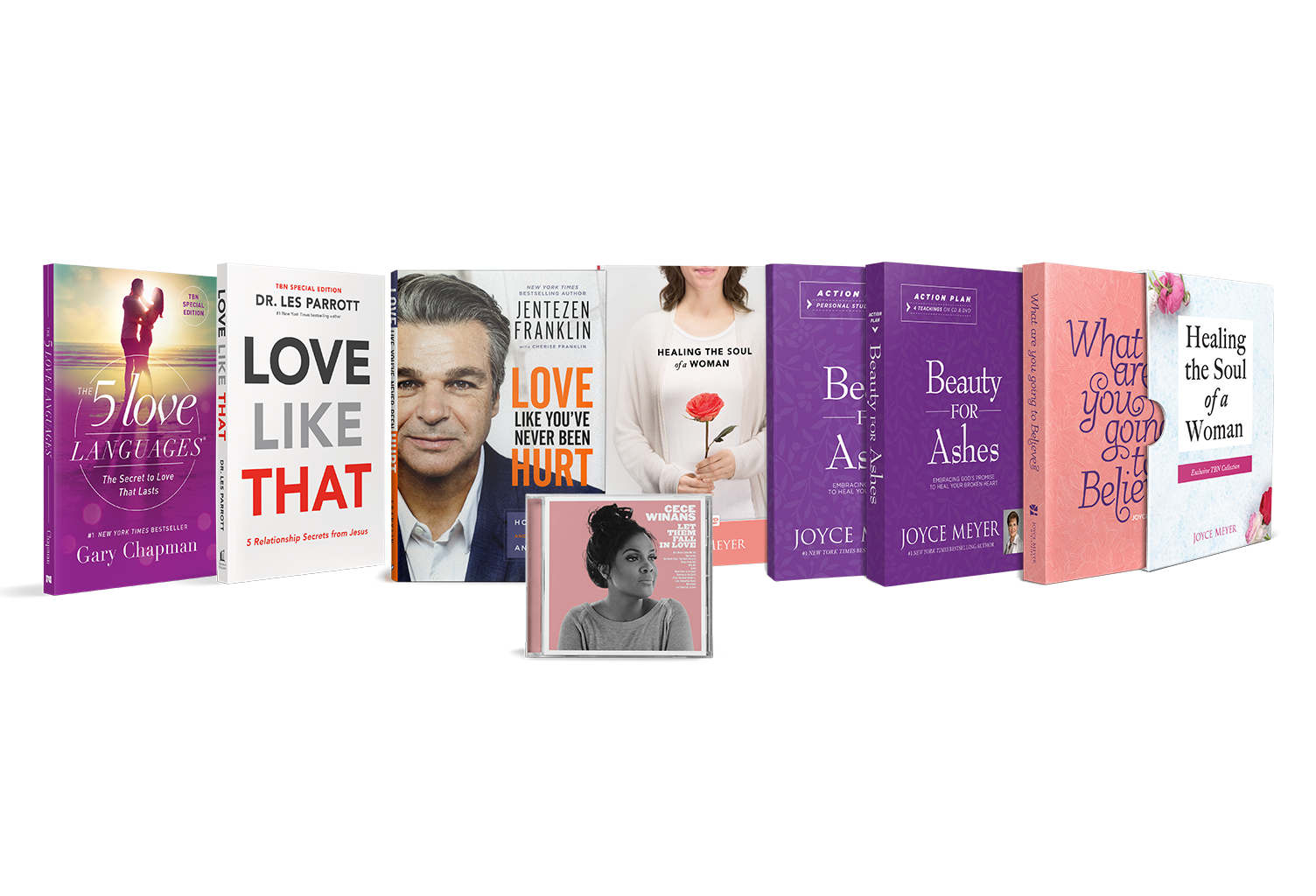 We'll send you all five of these resources with our gratefulness for your partnership in helping TBN send God's gift of love around world.
Please use the form to submit your donation. And thank you for joining us in reaching individuals and families across the earth with the Good News of Jesus Christ.
Your donation
Amount:
Type of Donation:
Ministry:
Ministry Resource:
Edit
Credit / Debit Card
Bank Account
Edit