Donate
Women of Faith and Purpose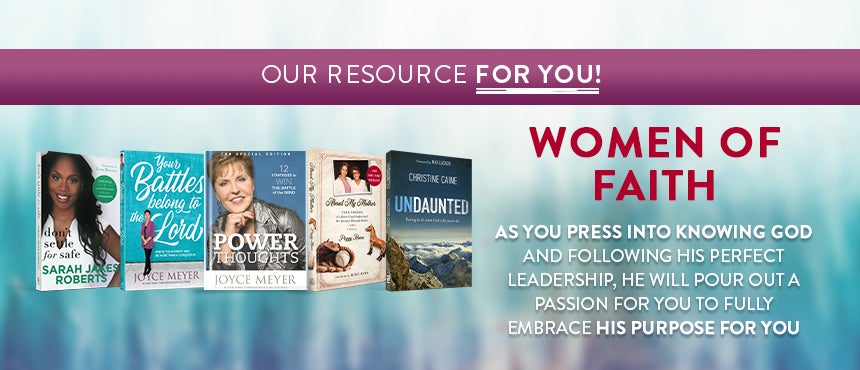 Every woman has been created by God with a destiny and purpose. As you press into knowing Him and following His perfect leadership, He will pour out a passion for you to fully embrace His purpose for you. To help you discover and fulfill all God has for you, we're excited to offer you the following dynamic resources:
Don't Settle for Safe. Using God's Word as the guide, popular speaker and author Sarah Jakes Roberts shows that you are not disqualified by your pain or failures, and gives you practical scriptural tools to believe for God's best in your life.
Your Battles Belong to the Lord. International speaker and bestselling author Joyce Meyer shows you the importance of recognizing the devil as a real foe, and how to stand strong against him so that you can live a life of consistent peace, freedom, faith, and victory.
Power Thoughts. In this four-CD teaching series, Joyce Meyer offers sound wisdom on how you can use the power of God's Word to harness your thoughts and bring them into line with His plans and purposes.
About My Mother. In this love letter to moms everywhere, Mike Rowe's mother, Peggy Rowe, weaves engaging and poignant stories about her own mother, Thelma. Filled with warmth and humor, each chapter is filled with unforgettable anecdotes that will leave you laughing, crying — and remembering your own mom.
Undaunted: Daring to Do What God Calls You to Do. Using her own miraculous life story as an example, author and teacher Christine Caine shows how you can overcome the heartaches, failures, and obstacles the enemy uses against you, and step with confidence into the joy and purpose God has planned just for you.
For your gift of $50 or more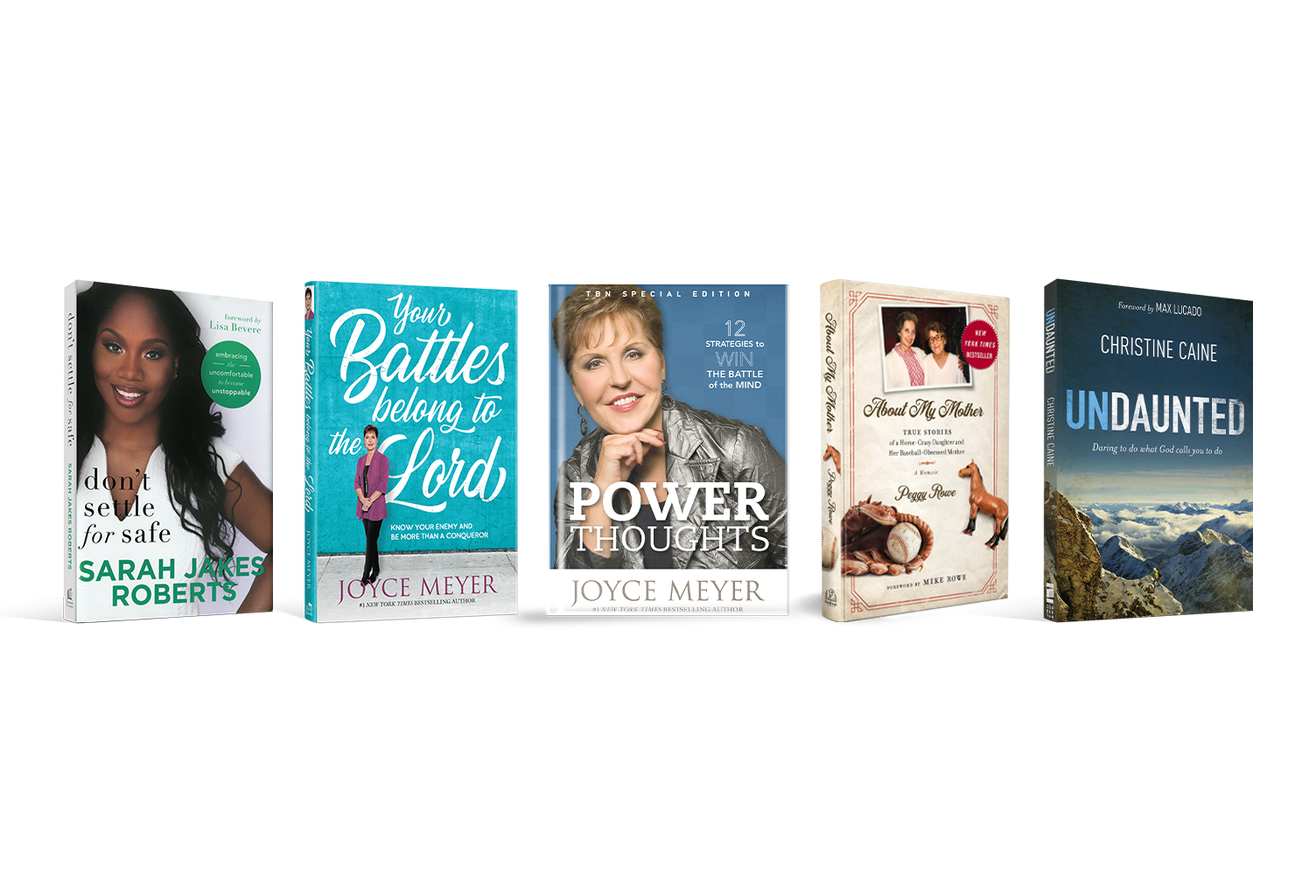 We'll send you all four of these life-transforming resources with our gratefulness for your partnership in helping TBN send God's gift of love around world.
Please use the form to submit your donation. And thank you for joining us in reaching people everywhere with the Good News of Jesus Christ.
Your donation
Amount:
Type of Donation:
Ministry:
Ministry Resource:
Edit
Credit / Debit Card
Bank Account
Edit